Diljit Dosanjh is a popular name in the Punjabi Cinema and after two remarkable Hindi flicks entitled "Udta Punjab" and "Phillauri", he is no stranger to Bollywood as well. Needless to say, his performance in "Udta Punjab" with which he stepped into B-Town was liked and praised by audiences and now he's all set for one more film.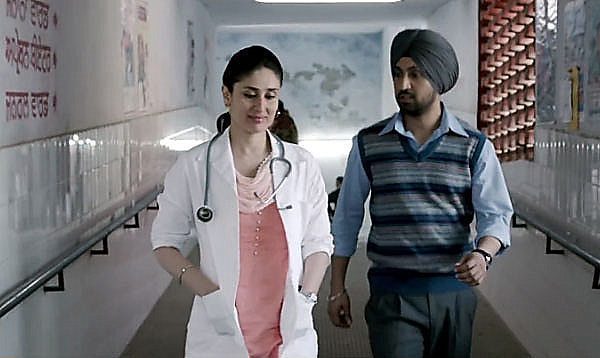 Yes, you read it right! "Arjun Patiala" is his next venture in Bollywood in which he will share screen with Kriti Sanon. You might be recalling his popular song "Patiala Peg" after knowing the title; however, it's not related to the flick in any manner. Whatever, the movie might get the benefit of the same name and that's what might have made makers finalize on this title.
Dinesh Vijan, who made his debut as a director with "Raabta", has done the direction of "Arjun Patiala". Interestingly, in "Raabta" too, he paired Kriti opposite Sushant Singh Rajput.
Diljit took to Facebook and made an announcement of the film. He shared four pics with caption,
"Acha… Tu Selfian Ley La Svere Svere
Chakkar Ki Aa Dosanjhan Waleya…
#ArjunPatiala #kritisanon #MaddockFilms #DineshVijan LARGER THAN LIFE
Check out the pics:
1.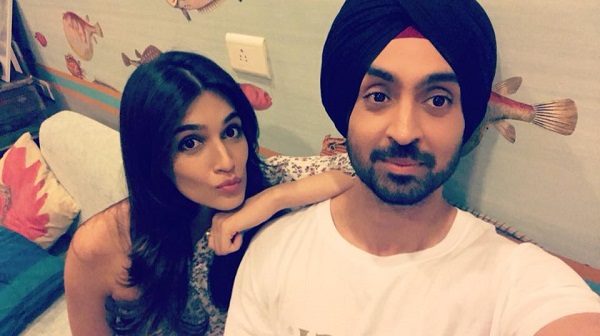 2.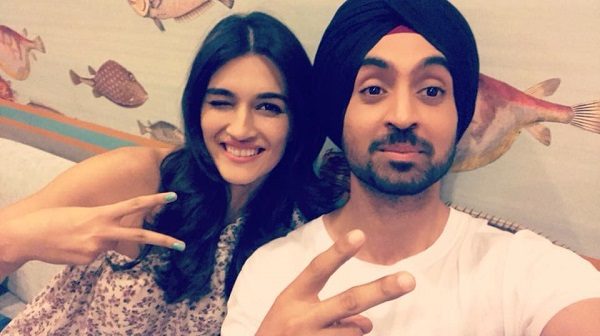 3.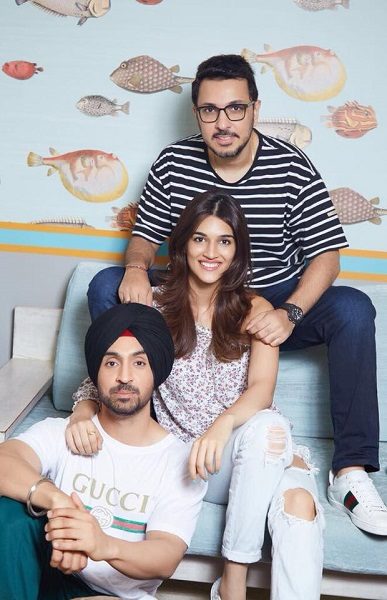 4.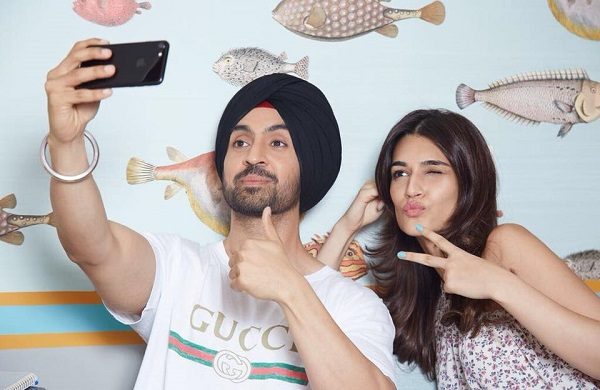 Kriti also shared the same photos on the micro-blogging site Twitter with caption, "This one's gonna be a mad fun ride!#ArjunPatiala ..Larger than Life! Cant wait to start rolling! @diljitdosanjh #dineshvijan @MaddockFilms"
Taking a look at the captions of Diljit and Kriti, it appears that something big in on its way! They also seem to have sizzling chemistry in the movie, at least the pics shared by the duo suggests so.
Are you excited to watch them together?