Some actors of Bollywood don't shy away from expressing their opinion publicly on various issues which matter to them and Anupam Kher is one of them. He has also been accused of supporting BJP as his wife Kirron Kher is a BJP MP; however, it hasn't stopped him from speaking loud and clear. We have seen him raising his voice on many issues till now and he also made his stance clear on the controversy related to standing while national anthem is being played.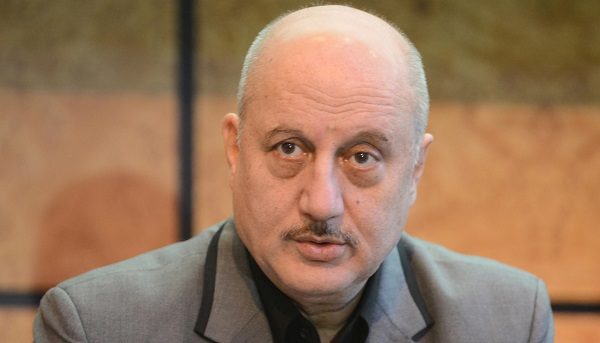 Recently, DNA published a piece of news regarding the national anthem row and the article also contained Anupam Kher's quotes. However, the leading English daily made a big mistake as they wrote "Senior Congress leader" in his description.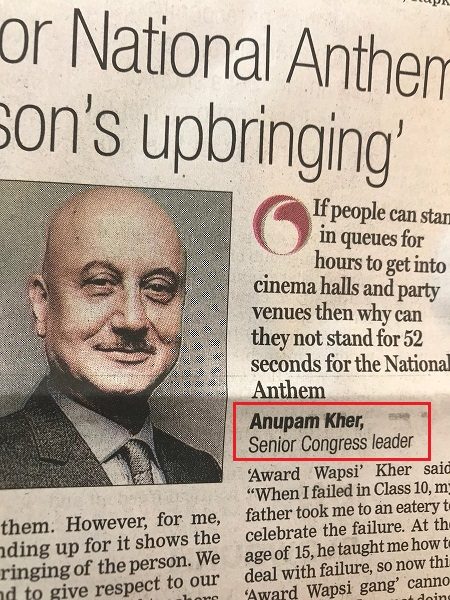 This was naturally unacceptable on the part of the actor as he has simply no fondness for the Congress party. He wasn't happy with the act of DNA and to express his displeasure, he took to Twitter and shared the pic of the article with caption, "Dear @dna newspaper!!! There is a big mistake under my quote and under my name. Ye kuch zyada Ho gaya. Pls isko theek ker dena."
This was indeed a blunder and a public apology from DNA was expected. The daily published the apology which read,
"In a report headlined 'Standing for National Anthem shows person's upbringing', published on October 30, 2017, veteran actor and FTII Chairman Anupam Kher has been wrongly described as a 'Senior Congress Leader'. The error is deeply regretted, and we offer our apologies to Mr Kher — Editor."
What do you have to say about it? Let us know your views.