Problems between airlines staff and celebrities is a never-ending story. Almost regularly, we notice celebrities complaining about the unprofessional behaviour of airport staff towards customers.
The latest to join the bandwagon is India's Olympic athlete and Badminton star PV Sindhu. The shining star of India took to Twitter recently to express her anger towards the rude behaviour she received from Indigo airlines.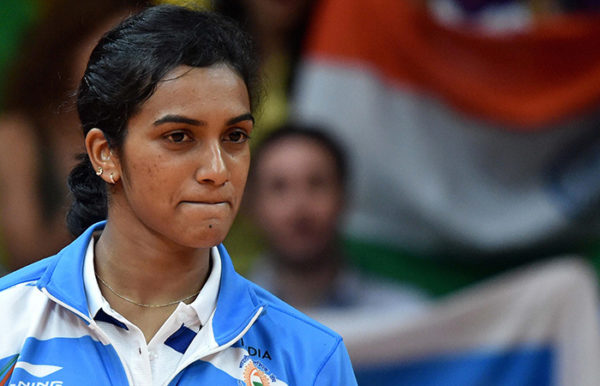 PV Sindhu tweeted and said that as she was travelling to Mumbai, the ground staff of the airlines especially an officer named Ajeetesh gave her very bad experience. She tweeted-
Sorry to say ..i had a very bad experience?when i was flying by 6E 608 flight to bombay on 4th nov the ground staff by name Mr ajeetesh(1/3)
In a note to the official Twitter handle of Indigo, she said that the said Mr. Ajeetesh behaved rudely with her and when a lady officer named Ashima intervened, he even behaved rudely with her. Read on-
"Ground staff (skipper) mr ajeetesh behaved very badly and rudely with me. When the air hostess Ms ashima tried to advise him to behave properly with the passenger (me) but to my surprise he behaved very rudely with her. If this type of people work for a rupted (sic) airline like indigo they will spoil their reputation @IndiGo6E."
You can also check the photo note below-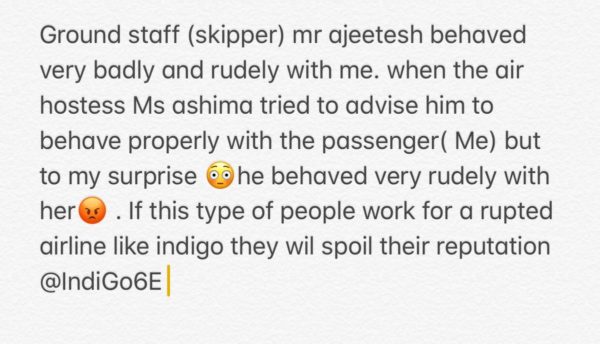 In another tweet, she said-
Please speak to Ms Ashima she wil explain you in detail.??